Belly Bags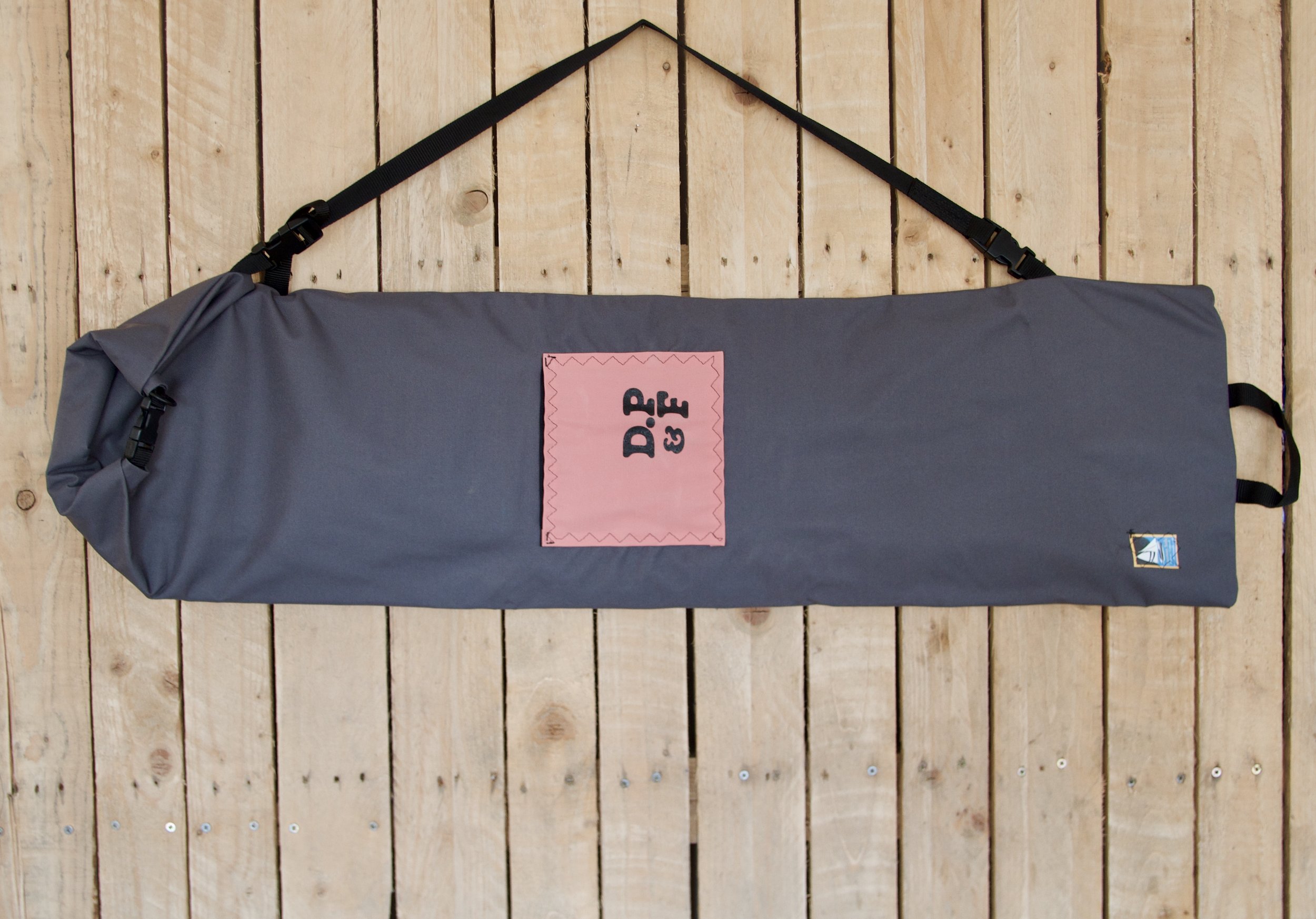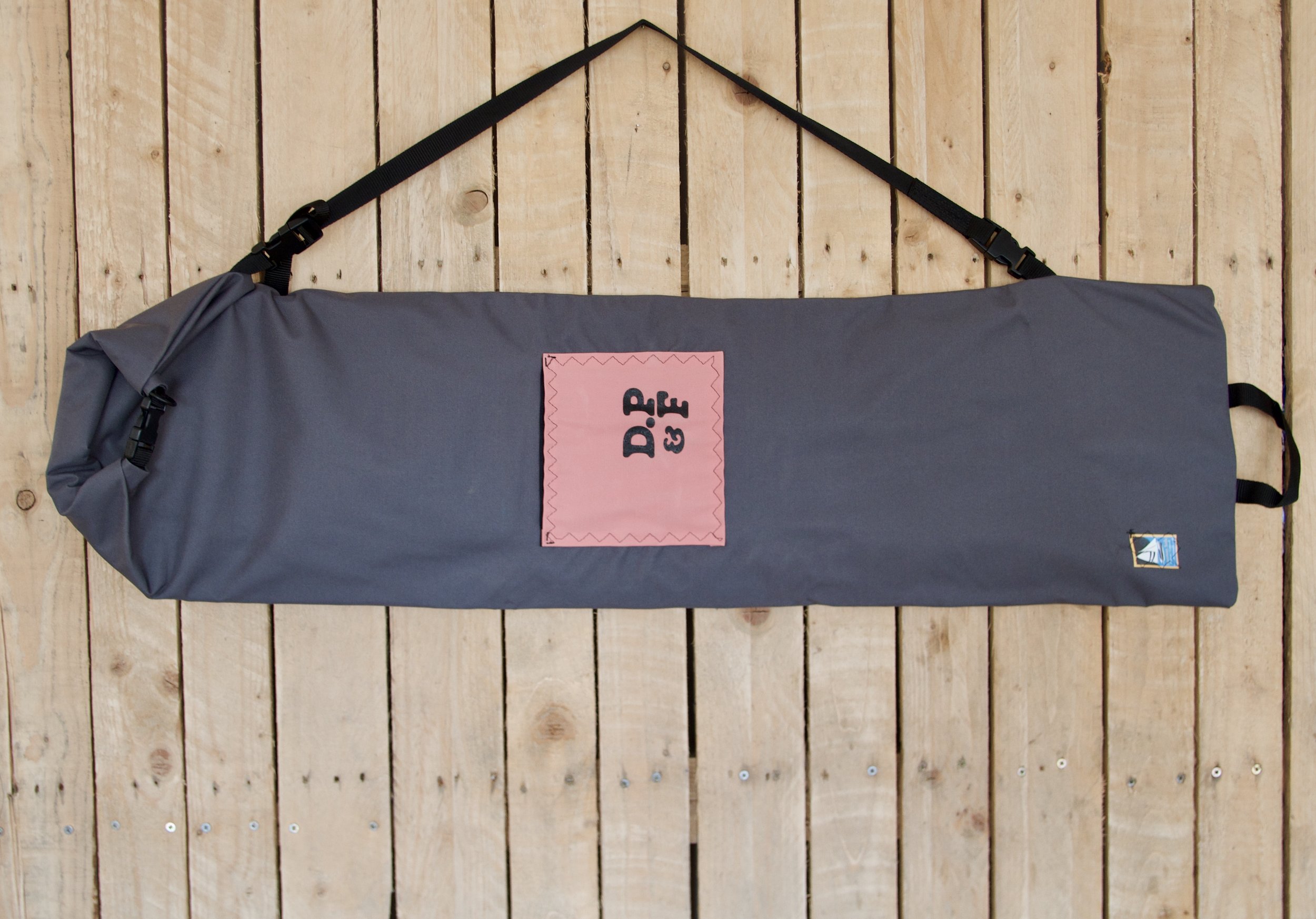 Belly Bags
Our Bellyboard Bags are the perfect way to carry and protect your prized Surfrider. We've improved our Bellybags with a new design and larger carrying capacity!
PLEASE NOTE THAT OUR NEW BAGS DO NOT HAVE 'DP&F' PRINT ON POCKET (awaiting new photos!)
Each of our bags are handmade to our bespoke design by the craftsmen at Freeman Sails in Padstow, Cornwall. Made using the highest quality, hard wearing material.
Specifications;
- Constructed from super heavy duty, waterproof, ripstop Cordura Nylon fabric.
- Roll-down top with snap buckle and d-ring.
- Adjustable shoulder strap which is removable via the snap buckles.
- Front stash pocket with velcro seal.
- Ideal for up to 2 boards (or one board + wetsuit + fins).
- Perfect for beach missions and carrying all your kit!
- Handmade in Cornwall
Shipping - All orders are packed up and sent out within 3 days. Costs are calculated on item weight.
Shipping online now available for UK, USA, Australia, Spain, France.
Please contact us directly with any shipping queries - we will ship anywhere!